| | | |
| --- | --- | --- |
| | BROWSE | |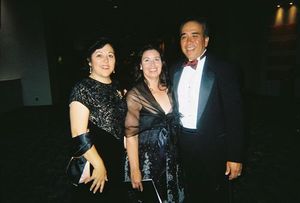 We have a proven track record as a business development consultant and community leader. Working in sales, marketing and as a recruiter, working for research and field companies. Volunteering time in worthy causes.

The founder has been a recruiting manager for the 2000, 2010 and 2020 Census managing up to 51 assistant recruiters throughout 61 counties in Missouri. Recognized in Washington D.C. for recruiting the most applicants early in the census. the end of the census over 20,000 applicants had applied for tempory jobs.

We have worked with research and development companies such as Nielsen TV ratings and several others we have been recognized as the number one field representative nationwide in 2014.

The founder was approached to host and produce a one hour Bilingual variety Spanish television program - Corazon de Carolina while her spouse was stationed at SJAFB, Goldsboro, NC. Viewers and community were involved in a variety of ways. This ground floor project which was well received in eastern NC for several years. Founder negotiated participation from local business sponsors, international music entertainers to be filmed on her show.

Similataneously founder worked part-time with a college sponsored Spanish newspaper - La Voz de Carolina. Sales for the newspaper increased by 50% during the first six weeks, and 100% for the Bilingual, TV variety program. Writing songs, choreographying music, and being an amateur photographer are extra activities founder engages in. Newspaper editors have asked the founder if they are a writer. An invitation to attend Vanderbuilt University at one time had been offered. The founder has lived and traveled throughout the USA, has served on two national boards for eight years, and several other local ones. Traveling to meetings in Washington D.C. meeting with leaders including President George W. Bush in D.C. She traveled with a delegation of other Hispanic national leaders to Mexico twice meeting with elected officials including then President Vicente Fox. Starting in 2001 she hosted four Hispanic conventions in Missouri and attended eight years of conventions in other states. She has organized and coordinated five local conferences for her church with up to 200 attendees from across the USA.

She has been a member of her communities' Chamber of Commerce. She is highly motivated by promotions, expansions and new projects. statement includes "Let's get it done!" If your company or organization is looking someone with her expertise send an email to: AmericanLatinoConsultants@gmail.com.